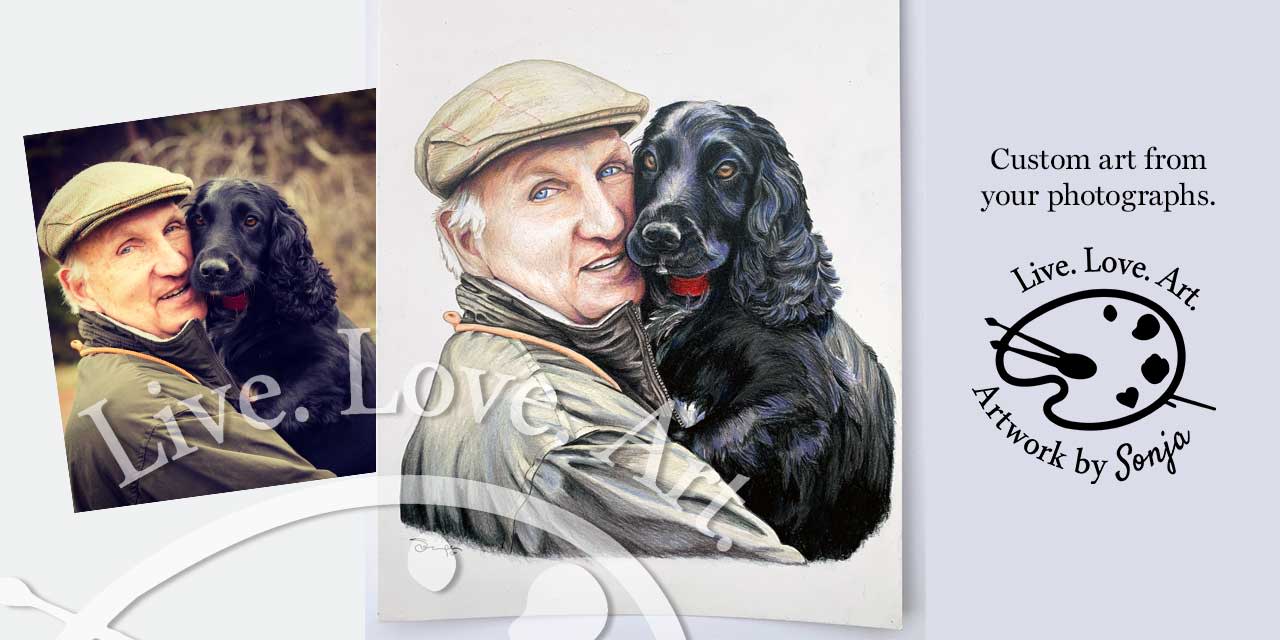 Sonja Petersen is an artist born and raised in Virginia. She offers custom drawings and paintings and is best known for her house drawings, pet portraits and architectural landscapes. She works with each customer in choosing the subject and the style of their own artwork in custom designed pieces.
Her talent for capturing visual traits of a subject creates emotional connections within her classic style of art. She takes pride in focusing on her customers' requests, respecting their visions, and collaborating with them during the creative process. 
Sonja started selling and commissioning individual drawings in her teens while growing up in Culpeper, Virginia. After studying painting and printmaking at VCU and history at UMW, she launched her career in marketing with the City of Fredericksburg Parks and Recreation Department and ran her own graphic design studio. Sonja thrives on the energy of balancing all three passions: her family, her work and her daily sessions in her home art studio. 
My flexibility and experience as an artist and business woman allows me to provide an enjoyable art buying process whether you are a new or an experienced art buyer. I take pride in focusing on my customers' requests and respecting your vision. I strive always for my artwork to honor those sentimental places in time... and for them to be enjoyed for generations to come.