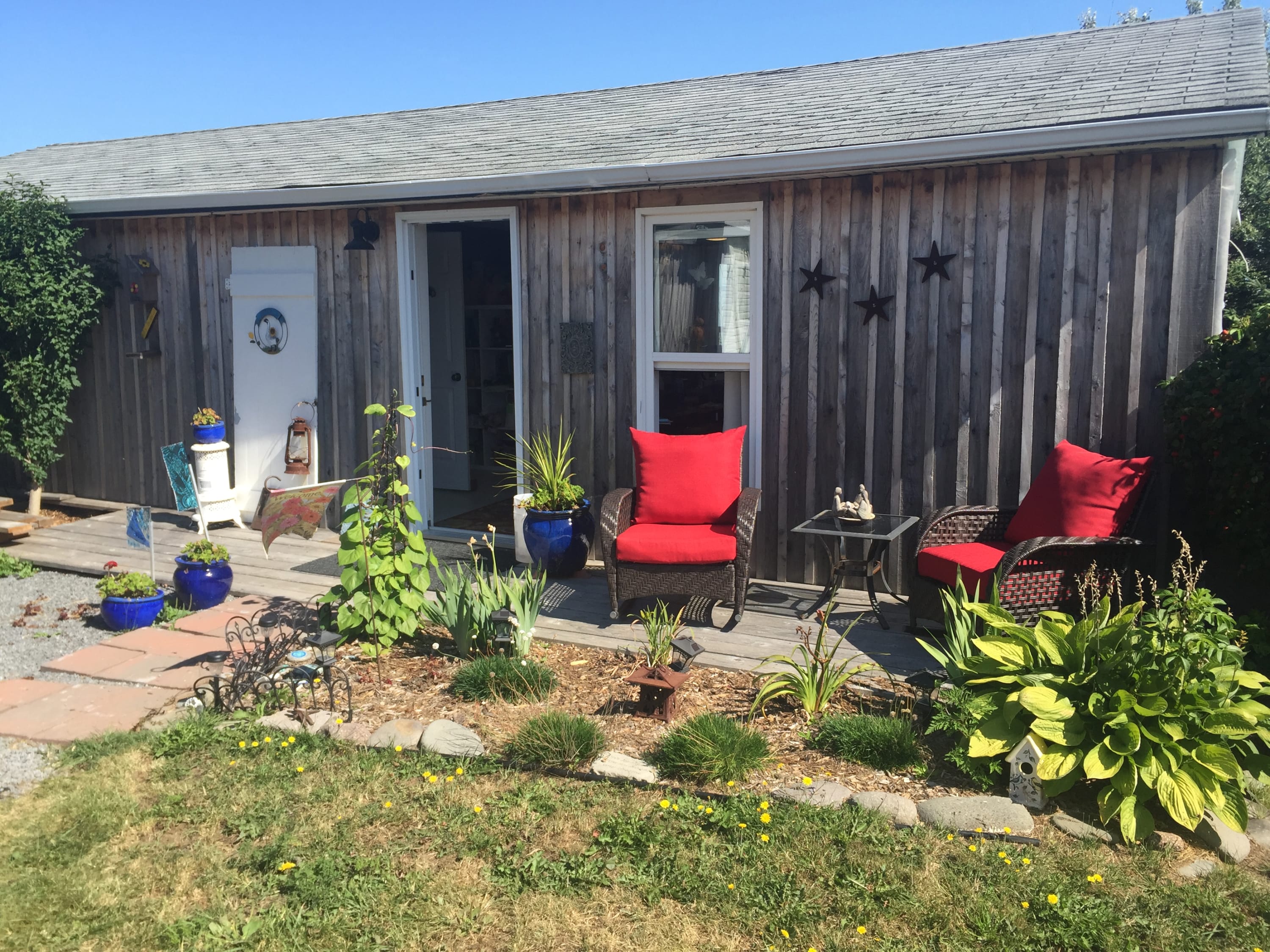 I grew up in a small town surrounded by fields, woods and lakes. Time spent outdoors encouraged my curiosity and independence. The animals and birds were as much my neighbours as the people in my village.
Then, when I entered the adult world, my profession required long commutes and the four walls of an office. Looking for reasons to be outdoors, I learned that sketching and drawing also helped me capture memories in a different way. Those moments went deeper, like a photograph in my brain, easy to recall when I was back at the office. I soon found myself sketching flowers in my garden, small animals I'd see on my daily walks and the landscape around me.
I eventually turned to watercolours, which gave me portability and environmental safety. As well, I'm attracted to light and watercolours are perfect for capturing light and shadow.
When we moved to Nova Scotia in 2016, I found myself surrounded once again by natural beauty with time to experience it as I did in my childhood. Now I paint to share this landscape and my wild neighbours with others.
Our modern society suffers from "Nature Deficit Disorder" which is a fancy way of saying we don't spend enough time in the natural world, especially our kids. It shows up as anxiety, increased stress and trouble focusing, just to name a few symptoms. I feel art, creating it and owning it, is one way to reconnect with the wild, beautiful world outside our doors.
I'm inspired by nature and driven by curiosity.