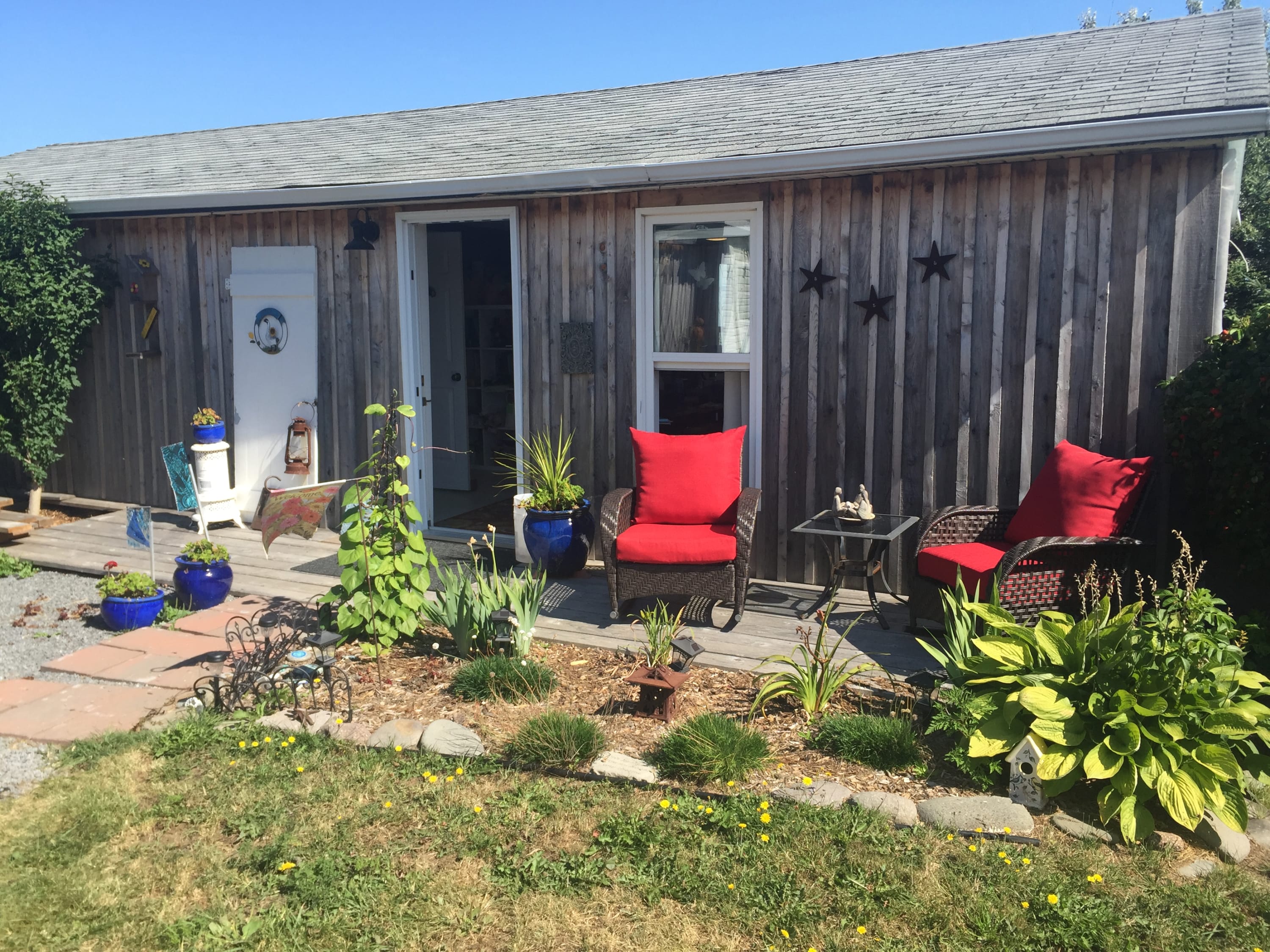 I grew up in a small village not far from the Atlantic, roaming the woods and orchards so when it was time to retire, we came back to the East Coast. I maintain a daily painting practice from my studio in Margaretsville, Nova Scotia.
My former career as a computer consultant required a lot of business travel. Painting during those years meant watercolours because they were the only safe choice in a suitcase. But all that travel also provided opportunities to learn from many talented workshop instructors, so it was a win-win.
My paintings have won awards and many have gone to private collectors in the US, Great Britain and Canada.
Recently, I began working with oils. They offer a new way to express myself and I am just beginning to branch out into this new medium.
Most days, you'll find me in my studio. My subjects reflect the love of nature I cultivated as a child. While the awesome power of the Bay of Fundy is right outside my windows, it's the small things that attract my attention. I'm always on the lookout for "ordinary miracles". Things like the brief beauty of a flower or wet pebbles sparkling in the sun.
Kids instinctively know that an apple blossom and a bumblebee are worth paying attention to. I hope my paintings invite you to be a kid again and take a little time with the small wonders all around you. 
I'm inspired by nature and driven by curiosity.