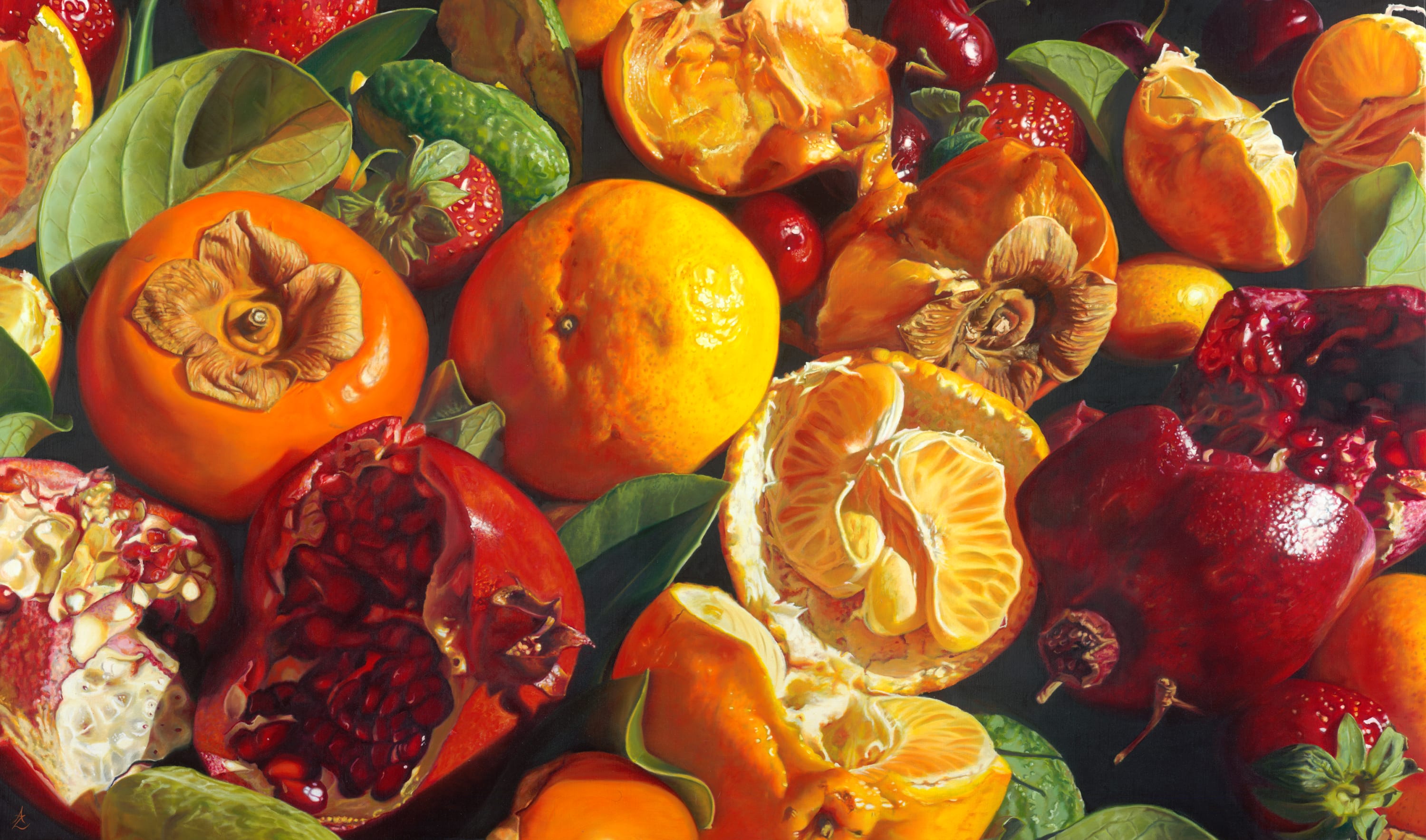 Anne-Marie Zanetti's contemporary, expressive style combines simple, flowing elements with rich colour, tone and detail. Her highly realistic still life and figurative works are inspired by beauty, saturated in light and are rendered in layers of fine smooth brushstrokes so as not to distract from the overall drama.
Zanetti is on a continual journey to unearth and transform her emotional landscape through her conversation with paint. She aims to illuminate the preciousness of objects and moments in time that may otherwise seem insignificant or ordinary... inviting the viewer to participate in her intimate experiences and to enjoy the intensity of her unique vision.
Zanetti's work has won numerous awards and has been selected as a finalist in many of Australia's key Art Prizes, most notably the Doug Moran Portrait Prize 2018. Her paintings have been included in Art Fairs and group exhibitions in Singapore, Hong Kong, Malaysia, Miami and San Diego. She is currently represented by the Lethbridge Gallery in Brisbane and The Sugarman Peterson Gallery in Santa Fe, New Mexico.
To view her full CV please visit www.zanettiart