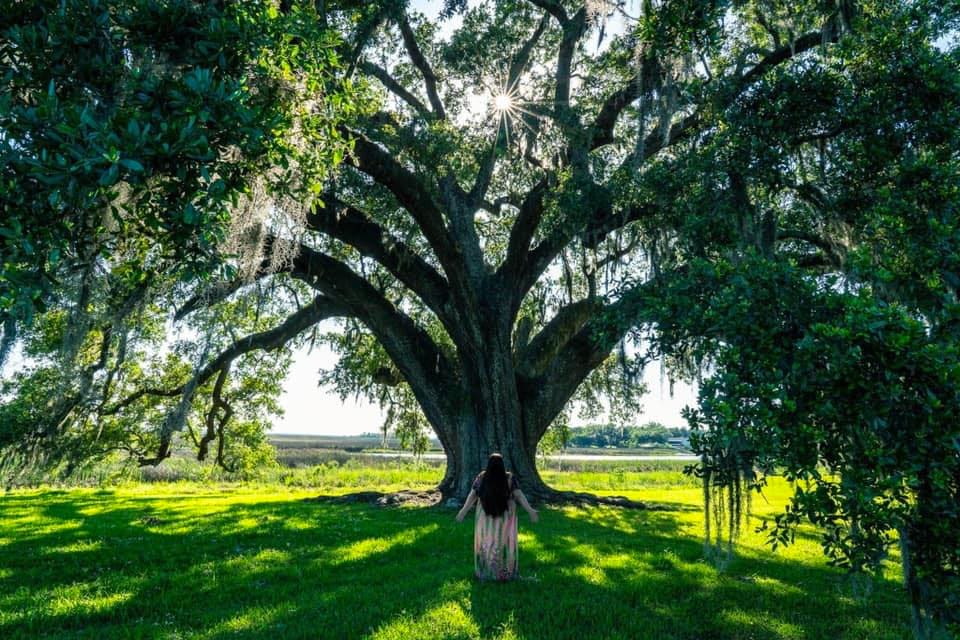 Indigenous Ephemera I
June 20, 2020
About three years ago, as I Sunday-drove down the Scenic Drive of Pass Christian, Mississippi, I commented to my dear friend (since seventh grade) that the live oaks "reach down into my soul".  After living in Beverly Hills and being a California resident for the last twenty years, words can't express the impact of spending time with friends and family on the Gulf Coast where I spent my childhood. I just surrendered to the balmy breeze and was comforted by the recovery of the trees since the awful hurricane of 2005.
My Sunday drive companion is also an artist, so we chatted for a while about how to express what we are feeling in our souls when we see these towering miracles of nature all around us.  Although there may be casinos on the Coast (what people from here call it), and the internet has brought the world here, the Coast is still sweet little communities of interesting folks I love and miss when I'm in my "real" life in California. Everyone gets excited about simple things like creole tomato season, battens down for hurricane season and parties hard at Mardi Gras, for that I am so glad. Their joy is reminders of my childlike glee at the same types of simple things.
Indigenous Ephemera I is the first of my original artworks to be offered for sale. In these pieces I have combined many aspects of my personal history into the aesthetic, combining art, craft, and design. I design each canvas by creating super pigment saturated backgrounds with the ephemera of my childhood, caught running through a Southern yard in the summer.