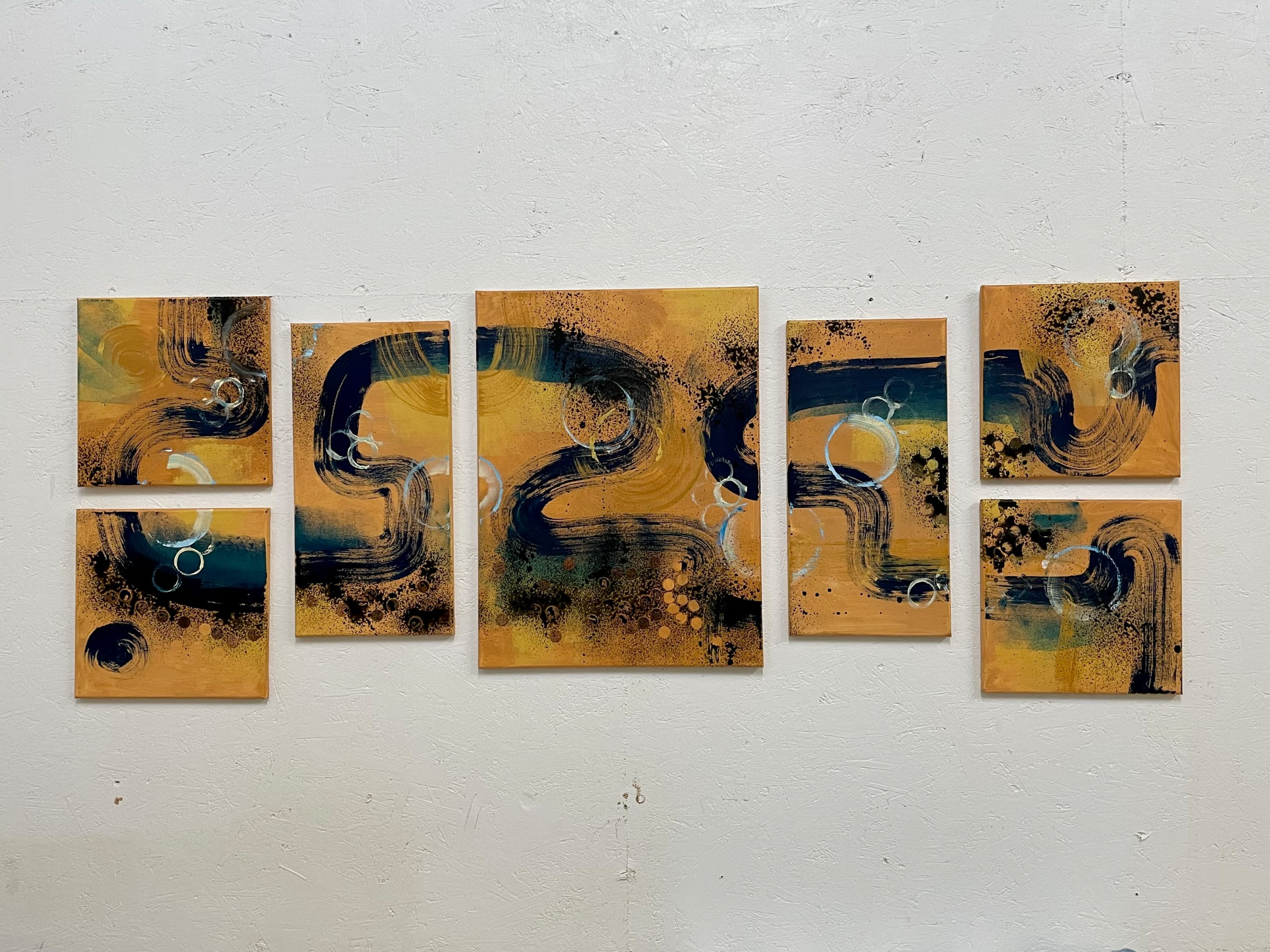 William Ho is an Asian American artist based in Framingham, Massachusetts. He has developed a style of work called Modular Action Paintings. Some of his influences for his recent series include Chinese Scroll Paintings, Dance, Calligraphy, Action Painting, Abstract Expresssionism, and Graphic Novels.
After working in technology as a UX designer for 12 years William decided to follow his childhood dream of becoming a painter. Dance is a big part of William's life. He has studied the partner dance called Brazilian Zouk for over 10 years and has performed at dance festivals around the US. William's Modular Action Paintings are a form of performance art not unlike dance. He hopes to find a way to meld his love for painting, dance, performance, and film into unique experiences.
William Ho attended Rhode Island School of Design before transferring to Umass Lowell. He graduated and received a Bachelors of Fine Arts in Design.
My latest series: Modular Action Paintings
The Discovery
I finally had a large art studio where I could work large but I could only transport medium size to small canvases. At first I was painting conventionally on an easel. Inspiration struck me when I pushed different sized canvases together on the floor like tiles and began painting on them as if they were a large canvas. The first piece I did in this method "Allagash" I started with 7 canvases. Recently I painted 13 canvases simultaneously.
What is Modular Action Painting
The term "Action Painting" was used in the 1950s to describe the paintings of Jackson Pollock, Willem DeKoonig and others. It's characterized by sweeping brushstrokes and the effects of dripping and spilling paint onto the canvas. The "Modular" term I added refers to the multiple canvases that I paint that add up to the whole. For me the painting is not done after the painting has dried. I play and rearrange the "canvas modules" to tell different stories. I also do not believe there is a final arrangement. Each painted module can be arranged and combined in infinite ways. What is displayed is just one possibility.