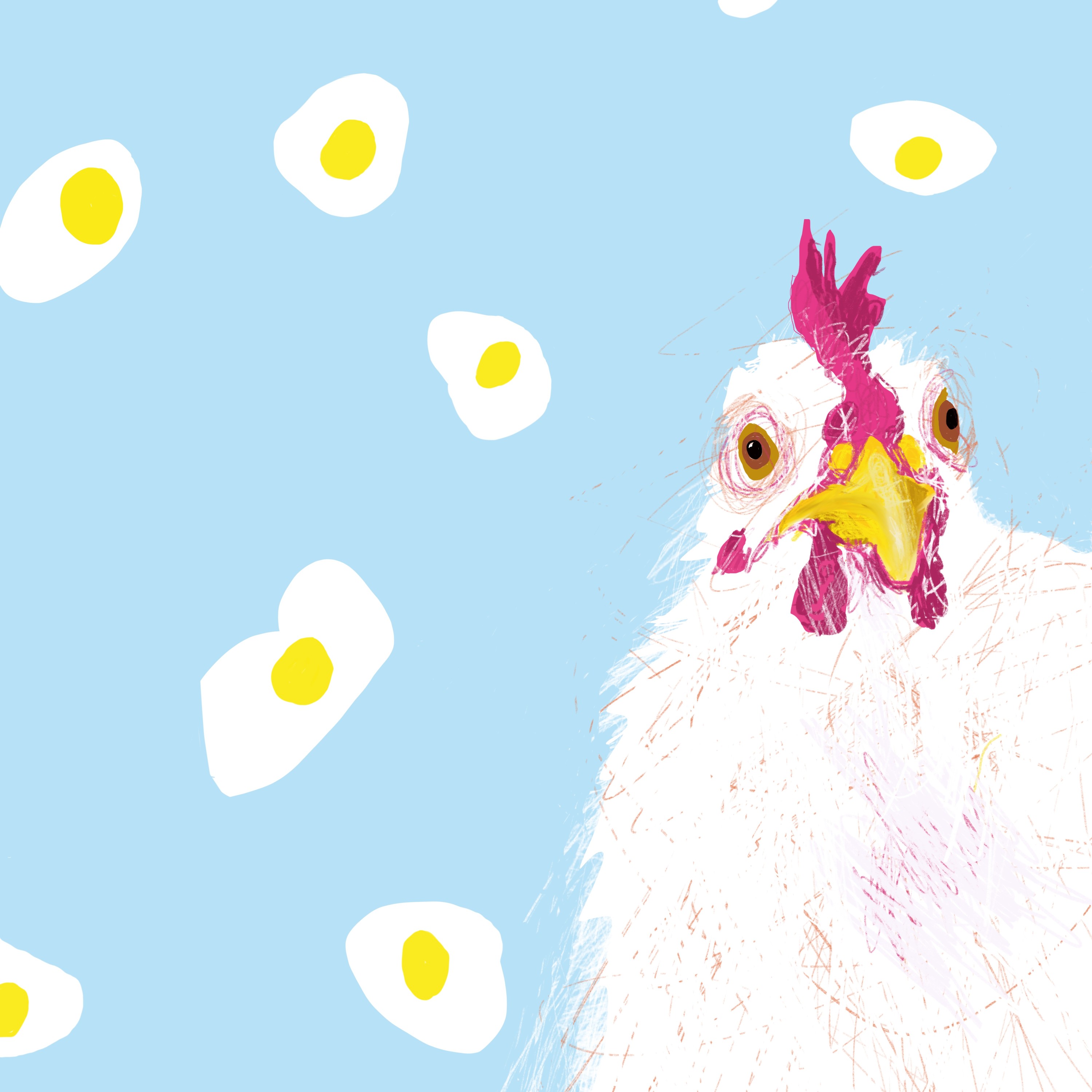 Vicky Platt was born in London and after a childhood which included many arty occupations she gained a degree in Fine Art at St Martin's School of Art. She then secured a post graduate diploma in Art Therapy. Vicky then ran art workshops and classes with many different groups in the community including hospitals and and in a prison. She also started and ran a creative business with her partner. The business entitled "Wrightson and Platt" is still in existence and specialises in sculpture cast from life.
In 2015 She decided to leave the business and spent some time in southern Italy where the landscape and culture provided inspiration for her to start making her own work seriously again. 
She recently returned to the UK and and her main areas of interest at present are in making digital images for printing, various forms of printmaking, painting and animation. Animals are now a strong theme and often appear in quirky and dreamlike forms.
She returned to the UK in late 2017 and has set up home in Sheffield, on the edge of the Derbyshire Peak district. She has exhibited at OpenUp Sheffield '18 and her work was selected for juried shows, The Great Sheffield Art Show '18 and The Harley Gallery Open'18. At the Harley, she was awarded the Welbeck Abbey Brewery prize for a print from a digital image. The image was then used on the label for a limited edition of artisan beer.
Vicky is now setting up a business in animal portraiture and her animal related work including limited edition prints and merchandising. She is also once again running workshops in the local community.
Exhibitions:
2018 OpenUp Sheffield
2018 The Great Sheffield Art Show
2019 The Harley Gallery Open. Winner of Welbeck Abbey Brewery Award and design used for label of limited edition beer.
2019 OpenUp Sheffield
I have worked as an art teacher and art therapist for many years. Recently I have been concentrating on my own work as well as running workshops and classes. I create digital images and also enjoy printmaking, especially gelli plate printing, drawing and animation. My own artwork is usually cheerful and I like to make people smile.