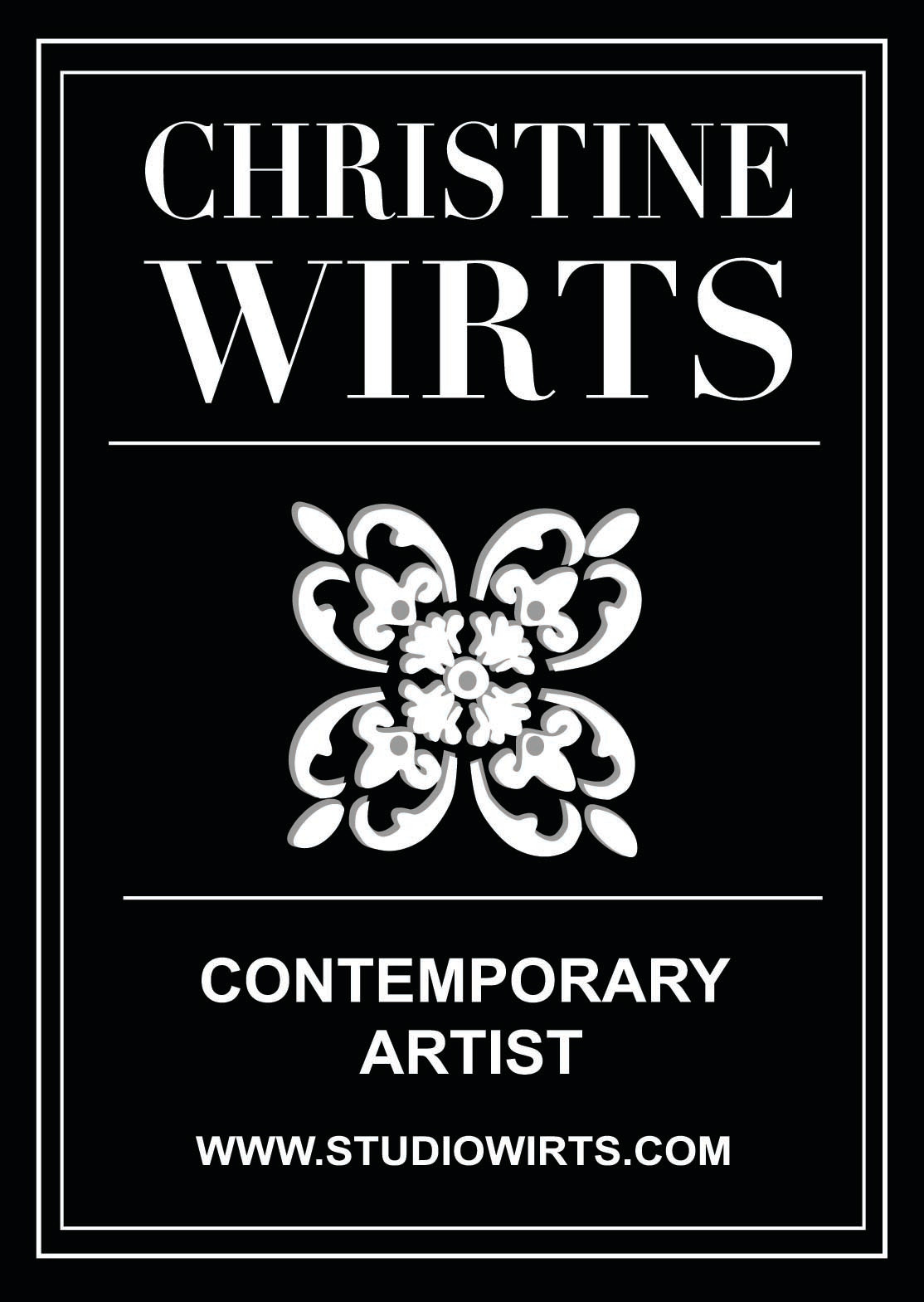 My art starts with a desire to create visual interest and stimulation. I layer color and texture on stretched canvas, wood panels, and gessoboards using mixed media including, but not limited to, acrylics. The journey can take as little as a few days to a few weeks and even a few months depending on the layers, drying time and of course, creative flow. The destination is always exciting, satisfying and terrifying as each piece exposes a little more of my inner hidden self. 
Christine is married and lives in The Woodlands, Texas along with Mazy, her Chihuahua, and Holly, her Weimaraner. 
Her work is also available in prints, and museum quality canvas wrap reproductions.
www.studiowirts.com