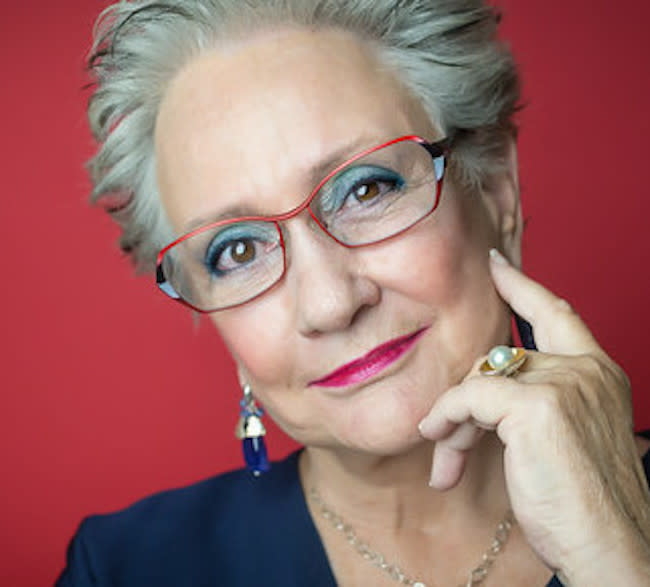 Checkered past. JD Stanford Law, age 32. Twenty years of law practice in high end law firms in SF, DC and on Wall Street, plus a stint in the federal Senior Executive Service. Tired of all that. Found a new path. At age 55, got my MSW from Smith College in Massachusetts. Since then, have enjoyed being a psychotherapist in private practice for another 20 years. Office in Dupont Circle, DC, practice specialty in trauma-based disorders, including what is popularly called 'multiple personality disorder.' Love my work and will continue in it until I die, unless I first wake up deaf or demented. Fingers crossed.
Had time to try out other things, on the side. Looked into interior decorating, but really wanted everyone I worked with to just do it my way. Ineffective business plan. Designed lovely unique jewelry for about five years. Tag line of that business was: Adornment for Confident Women. Great fun, but not so much a business as a hole in the floor you throw money into. Soon after turning 72, I decided to see if I could learn to paint.
Turned out I could. Have not looked back once. Have painted over 100 pieces in less than three years, am trying to slow down production to preserve living space. Hard. It's so damned much fun to paint. Feel wildly fortunate to have enjoyed the privilege of my class, my time and my place, all of which afforded me this remarkable opening, just as I'm coming into the end zone.
I love paint!
My painting is about energy. When I begin a canvas, I almost never begin with intent. I begin with paint. Then more paint. Soon, the paint is in charge of what happens next. I am usually more of a paintee than a painter.
In my earliest paintings, cosmic energy dominated. Then biological life began to crop up. Canvases that had been all about roiling space began to teem with signs of pre-life, then life itself, with (mostly small) creatures swimming, crawling, flying about. Soon it seemed that many of these lively creatures had a goal. They were heading with dispatch toward somewhere in their painting that looked like a whirlpool or a portal. A place leading to another place, behind the scene. A parallel universe? They never said.
Then again, I have lot of paintings that do not fit neatly into any one theme. Some are characteristically fully abstract, some reveal shapes that you'll never find in nature. All are welcome in my studio.
Two things all my paintings have in common: large amounts of energy/shifting/transforming and plenty of gorgeous color.