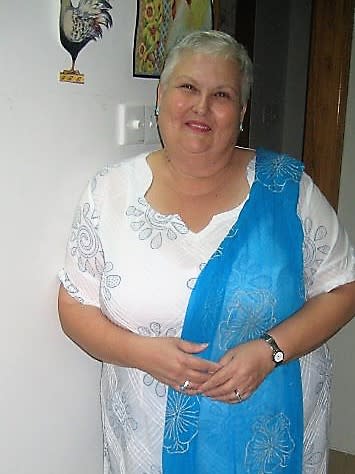 PHYLLIS A PRICE ARTIST BIOGRAPHY
Phyllis A. Price is a self-taught visual artist living in Yukon, Oklahoma. She works in acrylic paints and sometimes includes mixed media in her pieces of Modern and Contemporary paintings. Her canvases have a visual spirit and colorful movement attracting viewers to the subject matter.
Phyllis was born in Guthrie, Oklahoma, and traveled extensively with her father who worked as one of the early over-the-road truck drivers. Through the long cross-country drives, Phyllis was able to expand her visual references and learn about different landscapes and cultures across the United States. Then as an adult, she was able to see these differences around the world. These experiences continue to influence her practice today.
Phyllis received her Bachelor of Science Degree in Special Education at the University of Central Oklahoma. After retiring from public education, she began volunteer work, such as, teaching the Laubach Adult Literacy at the City Rescue Mission and at local libraries, and, Positive Tomorrows by working with the students there one on one, in the Oklahoma City area, Phyllis later extended this knowledge when living in Dhaka, Bangladesh, with her husband, Roy, and teaching English as a Second Language to Bengalis who were training to become ministers. She was a Principal at an International School. While there, she and Roy, donated their much needed salary from working at the school to help start a Christian School program for the poor children who lived in rural Bangladesh.
PHYLLIS A. PRICE
ARTIST STATEMENT
As an artist, I try to express and release the inner joy that I get seeing my work come together within the elements of vibrant colors, texture, scale, and, the origins into equal parts of my paintings imagery to inspire my viewers to take that "second" look. I have always wanted to interject into a piece which impedes some sagacity of not only reality, but, some whimsey, as well.
I believe that contributing to the Arts must be a unique perception to apply clarity and consistency within the act of artfulness while placing the paint to canvas. I feel that I must find within myself the ability to unlock my full potential by being able to reveal and convey easily the intention on my canvas to reach the viewer. I trust I have unleashed my creative energies and added value to my process by allowing others to play insightful roles while viewing and quantifying the results of my art.