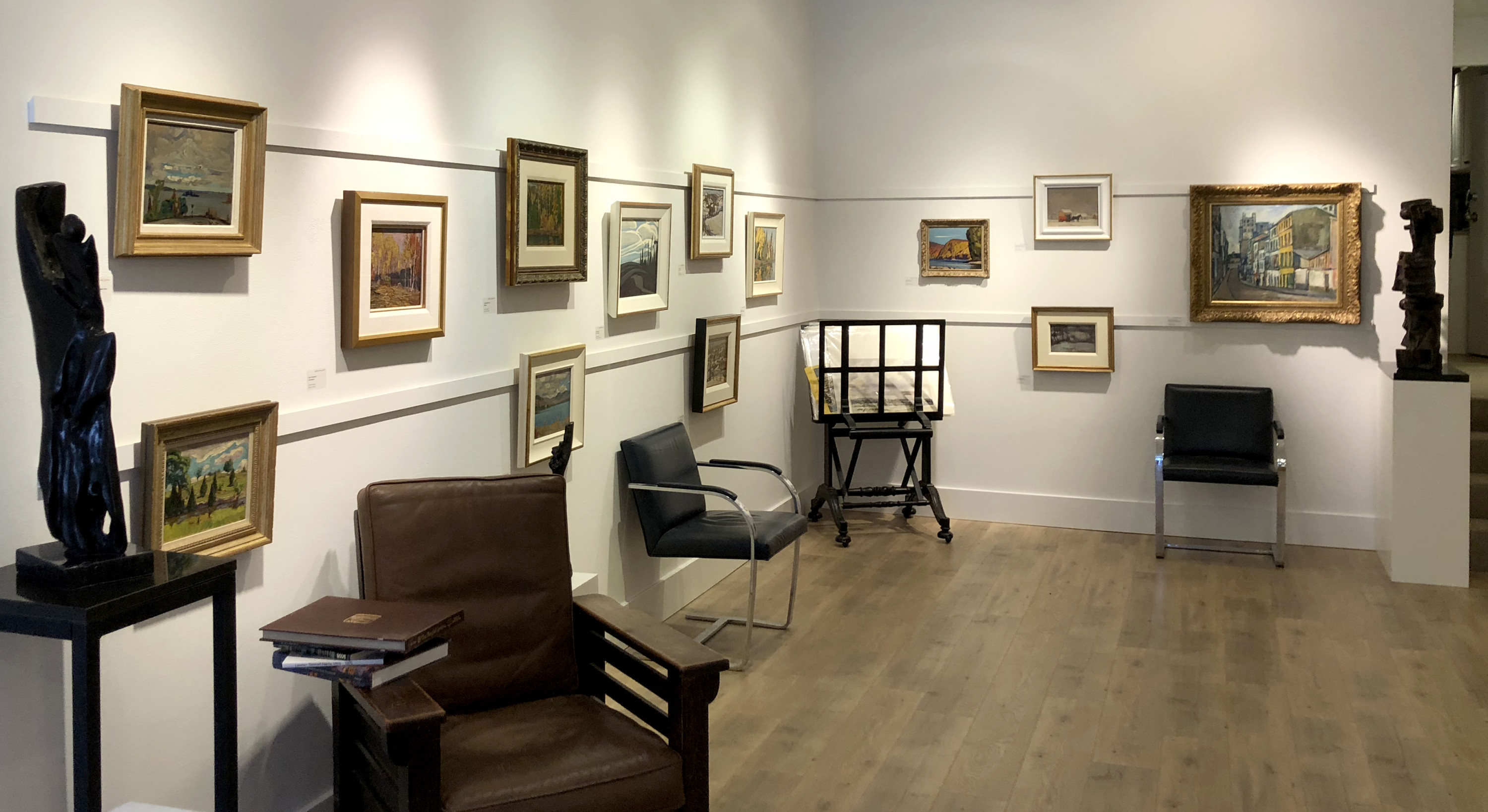 Petley Jones Gallery was established as an art gallery in 1986 by Matt Petley-Jones. Matt credits his love of art to his family. His parents were both professional photographers and his uncle is late Canadian Impressionist, Llewellyn Petley-Jones.
Petley Jones Gallery is located on Granville Street and is part of South Granville's "Gallery Row". Our art gallery specializes in Contemporary and Historical, 19th and 20th century, Canadian, European, and American paintings, drawings, sculptures collections, and original prints. 
Petley Jones Gallery is also proud to represent many talented contemporary artists. You can find out more about these artists and view their artwork on the Contemporary Artists page. 
Watch for inspiring group and solo shows that are held at our art gallery year-round. Or drop by the gallery where there is always a selection of contemporary and historic work on display.
Since its opening, Petley Jones Gallery has offered high quality fine art services. These services include museum-quality custom framing, art restoration, appraisals and shipping. All framing, restorations and packing are done in-house by our own experienced staff. 
Art Rentals to the TV & Film industry has been a focus at Petley Jones Gallery for many years. Petley Jones Gallery is privileged to be listed as an authorized dealer for major studios and as such is a valuable resource for set decorators.