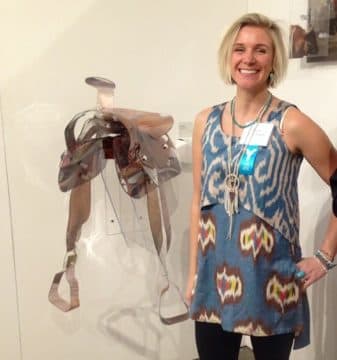 Artist: Maeve Eichelberger x
Maeve Eichelberger is a Colorado native, living in Denver as well as a ranch in southern Colorado. She received her Bachelors in Fine Arts and minor in Religious Studies from Regis University. Soon after graduating Maeve moved to Miami, FL to further her education in visual arts to receive an MFA from Miami International School of Art and Design. It was in Miami that Maeve discovered in a new form of 3 dimensional collage, printing her photography directly to the plexiglass. Using the material for its modern, durable and transparent qualities, allowing her to explore layers of color, texture and content more deeply.
She has exhibited her work around the country, and is collected by Museums and various private collectors internationally. Maeve now resides in Denver an is represented by Vail International Gallery in Vail, CO. Her current series focuses on western and urban motifs, honoring the many forms and history of the west.
Cookies help us deliver our services. By using our services, you agree to our use of cookies.
Learn more