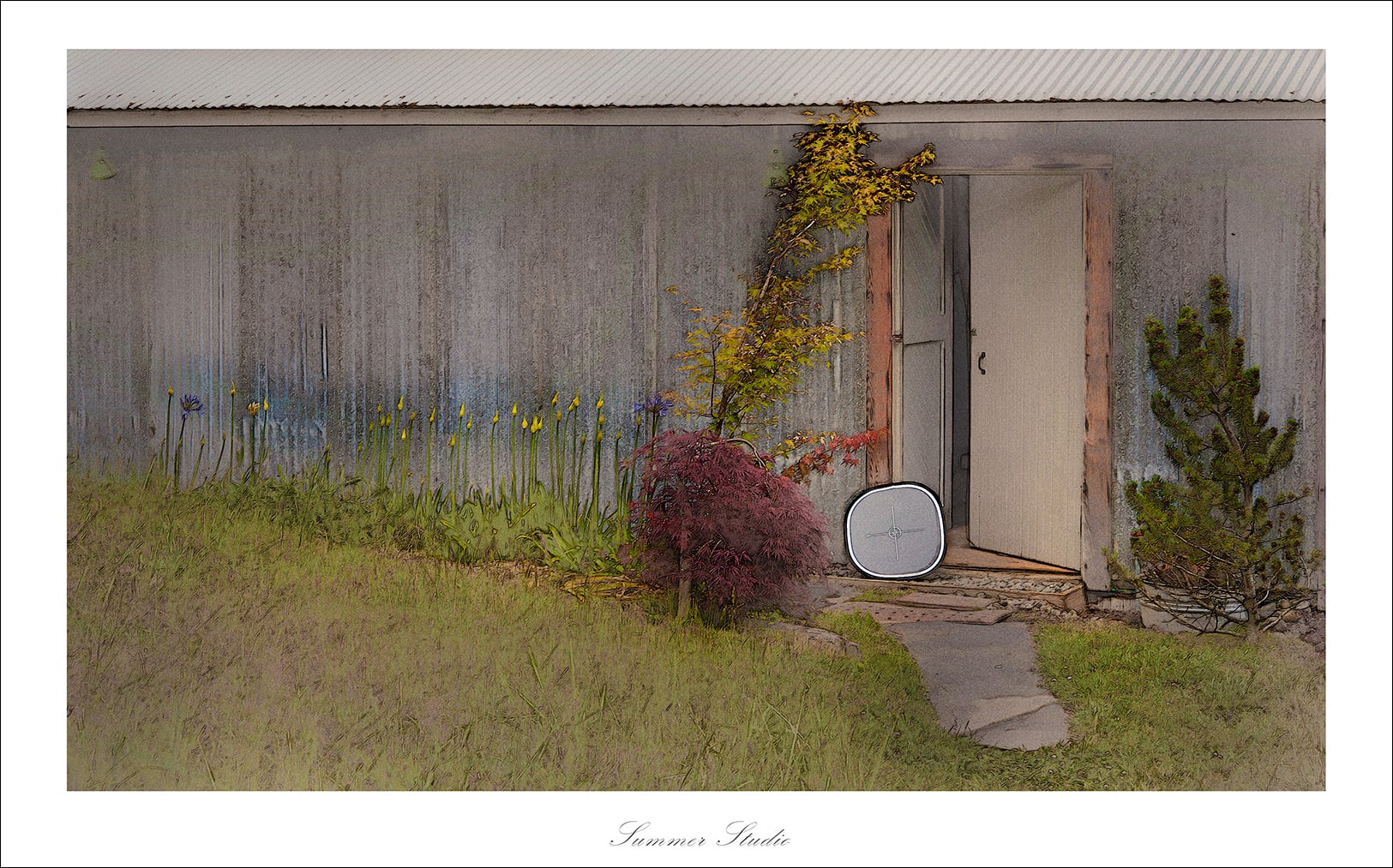 A fourth-generation Northern Californian, James H. Marks was born in Chico, CA on August 11, 1955.
Taking an interest in photography at 18 after acquiring a 35mm camera in Tokyo, he attended Brooks Institute of Photography, graduating in 1979. After graduation, he worked for a year in Truckee, CA as a stringer for McClatchy Publishing, creating feature articles on the history of the Tahoe/Truckee area. Moved to Grass Valley, CA, in 1981 and commuted to Hollywood for three years serving as an assistant to commercial photographers, principally Elliot Gilbert, Tony Korody, Pierre, Marcus Tate, and Reid Miles.
In Grass Valley James owned and operated a studio and commercial lab from 1985 to 1995, working in 35mm, 6x7cm, 4x5 and 8x10 in. formats. When the world of graphics went digital, it was time to change venues. James then spent two years developing an equestrian program for SED boys 8-18 in a ranch environment.
 After two years James joined the film circus in 1997, performing equestrian skills for location films such as the POSTMAN, Ride with the Devil, Wild, Wild West, The Patriot, and The Alamo. Very satisfying work, but a little too dangerous and unstable.
 Moving to Eureka, CA in 2004 to further his education in Art History and Museum Management at Humboldt State University, James worked with the Morris Graves Museum of Art, afterwards working with local Indigenous Tribes archiving their regalia and artifacts. Realizing he could not stay away from photography, James entered the world of digital imaging in 2011 and hasn't looked back. Well, maybe a little.
Thank you for viewing my work.
The images derive from time spent observing and incorporating the world around me. It's as if life's experiences have been poured into my ears and then slowly mixed up to produce filtered visions between my eyes and my brain that are interpreted, developed, and then produced by the process of digital photography and printing. Many periods of art have been processed and resolved: natural, renaissance, impressionist, modern – I stop there.
My work seems to be my natural reaction to postmodernism. Somewhere between Pictorialism and Group F/64 my subjects find their place to reside. It's a process I usually envision immediately upon viewing a subject; the details to be worked out later through the digital process. Quite often the vision can materialize to final print within a matter of hours, sometimes the possibilities will be mulled over and reworked for days, weeks, and even months. Indeed, I reserve the right to adjust my final vision within a series until the first print from that series is released. At that point the work is committed to the ages.
My desire is for the viewer to be able to enjoy a vision that enhances the subject from a supporting cast of attributes. This is a style I have admired in the lithographic process where color is applied with the subject in sharp detail and backgrounds are a bit more subtle. It pleases me and seems right.
Prints are sold as matted and framed Editions.
"I would say to any artist: 'Don't be repressed in your work, dare to experiment, consider any urge, if in a new direction all the better."
-Edward Weston