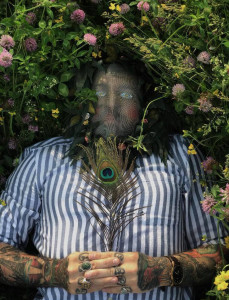 Artist: Patrick McFarlane (, 1987-) x
Patrick McFarlane est tatoueur et artiste originaire de Moncton (NB). Ses œuvres sont inspirées du mythos, l'occultisme et l'esthétique du folk art. Il travaille avec diverses médiums de création, telle l'impression, le collage, l'encre et la peinture sur papier.
Born in Moncton (NB), Patrick McFarlane is a tattooist and artist. His work draws inspiration from mythos, magick, folk aesthetics and body adornment. He works with multiple mediums such as print, collage, mixed media and ink on paper.
Cookies help us deliver our services. By using our services, you agree to our use of cookies.
Learn more