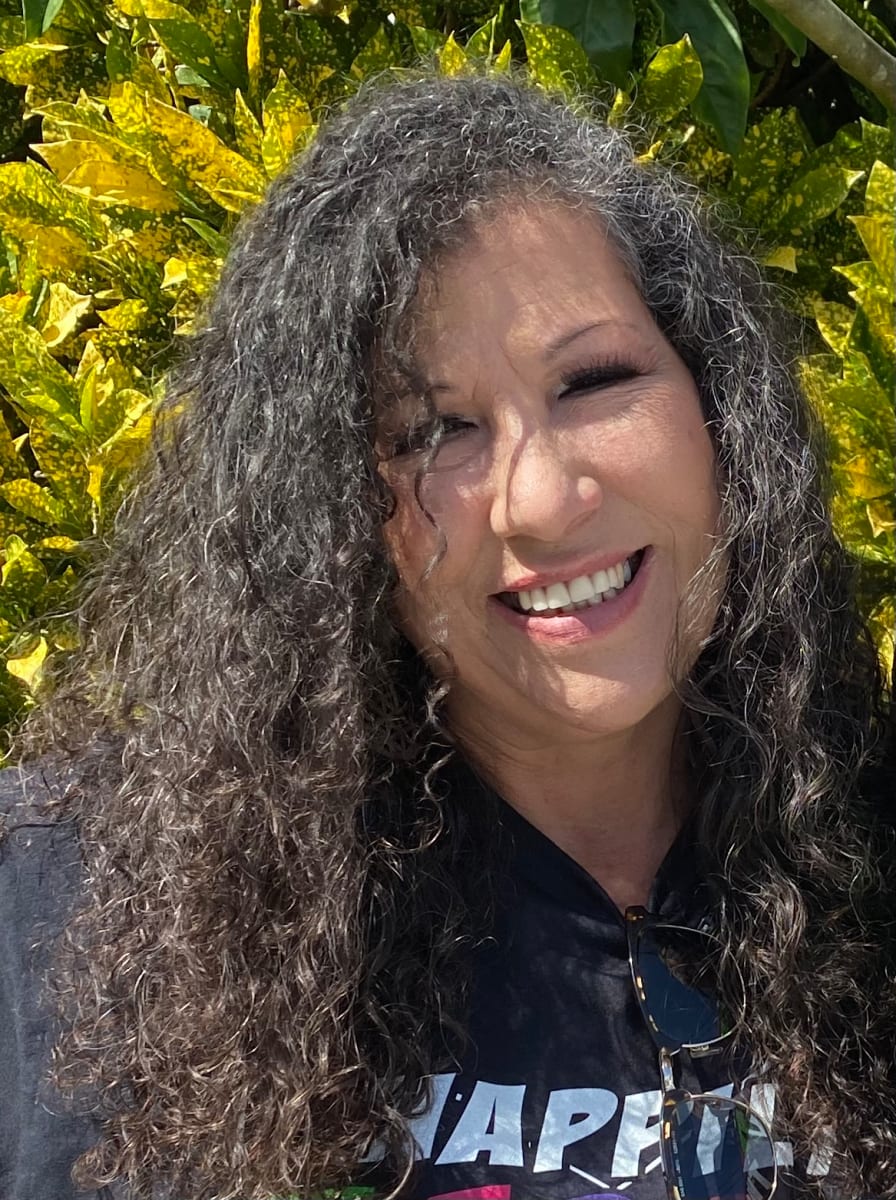 Artist: Ody Ramos (Cuban) x
Ody Ramos (Hatfield) is an abstract artist who works with multiple media over canvas and tile to create art that comes to life as she paints and draws.  Born in Havana, Cuba, and growing up in Miami, the vibrant colors and themes of her youth continue to influence her work to this day.  Themes of love, hope, and the wonder of life carry through much of what she creates.  Inspired by love songs, poetry, and the beauty of nature, she seeks to create art that is uplifting and connects with her viewers.  Each piece starts as a vague idea or feeling and evolves over days and weeks, with layer upon layer of textured, and bold colors.  The end result is something unique and meaningful to both Ody and her viewers.  
Completely self-taught, Ody started sketching as a teen and moved to watercolors in her twenties.  While living in North Carolina her talent was recognized and she was commissioned with creating a logo for a government-sponsored childcare program.  Moving back to Florida saw Ody transition to acrylics and mixed media and the commercial sale of her work.  Although she acknowledges being influenced by many artists, including Dalí.  Her primary influence is Picasso, to whom she credits her use of surrealism and cubism.  She has since had her work featured in numerous shows throughout Tampa Bay.  Her work is seen on social media platforms as well as her website and has been sold and shipped to customers across the USA.  
Instagram: #artbyody
Cookies help us deliver our services. By using our services, you agree to our use of cookies.
Cookie Policy