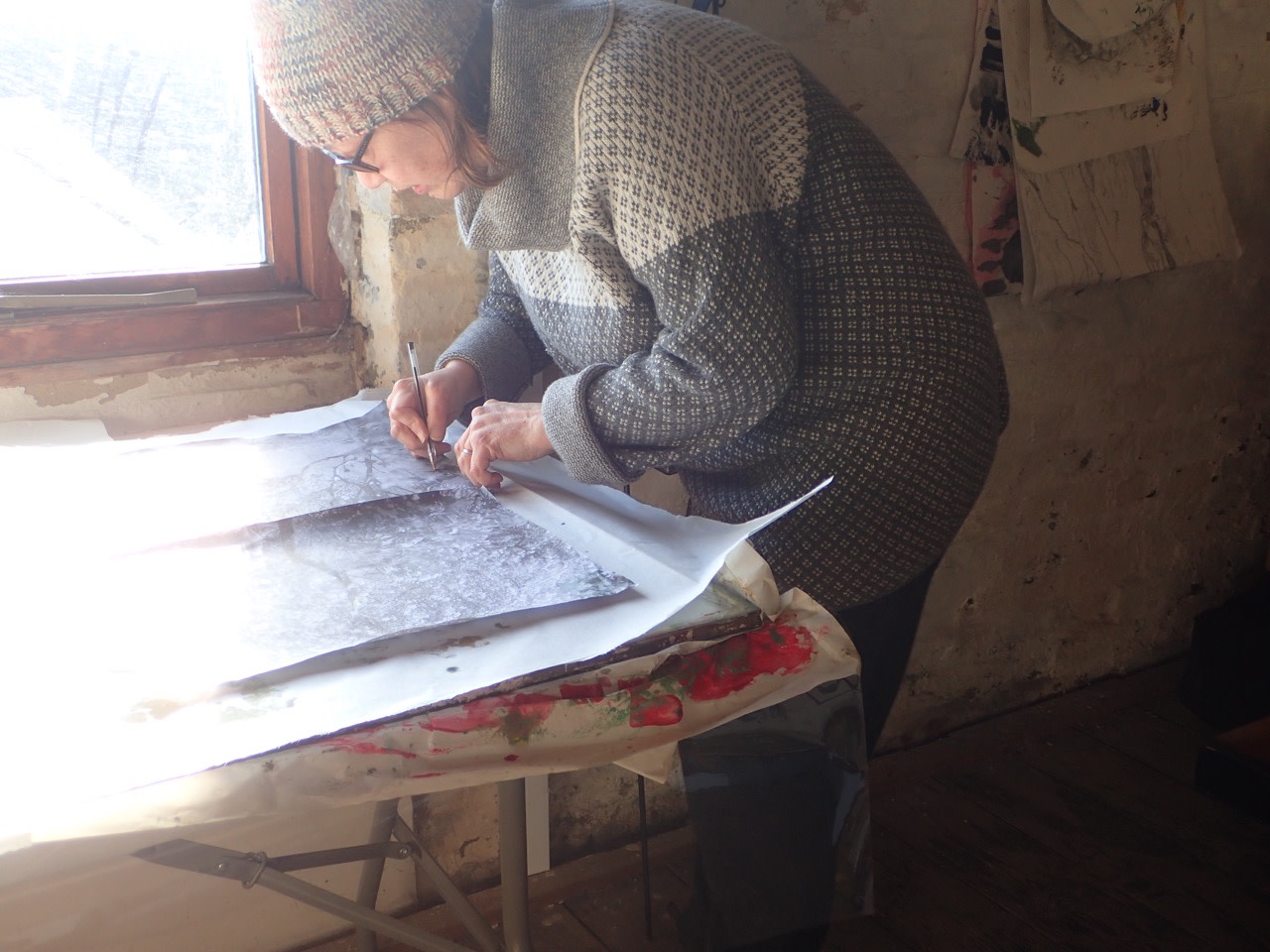 Clare Smith was born in Penang, Malaysia and was educated in England. She studied Oriental studies in Cambridge before spending 15 years in Luxembourg, returning to England in 1999 to study art as a mature student in Canterbury Kent and realise a long-held dream of making a life in the arts. Her mixed English/Chinese heritage informs her perspective on issues of identity and categorisation. Smith's nomadic childhood and early adulthood have meant a somewhat ambivalent relationship to place, reinforced by the sense of ambiguity that comes from her mixed identity. 
She works from a studio in Kent, UK
Clare Smith's current focus is on the embodied experience of place and space through printmaking, drawing and moving image and her work references craft, the importance of labour and the handmade. She is particularly interested in ostensibly natural environments which are less a manifestation of the nature/culture divide and more another aspect of the made world in which human and non-human life co-exist. Through her choice of materials and approaches, she creates work which attempts to create a sense of unity
Her work is held in private collections in the UK, France, Germany, Luxembourg and the United States.
Pleas enquire for sales: clare@claresmith.uk