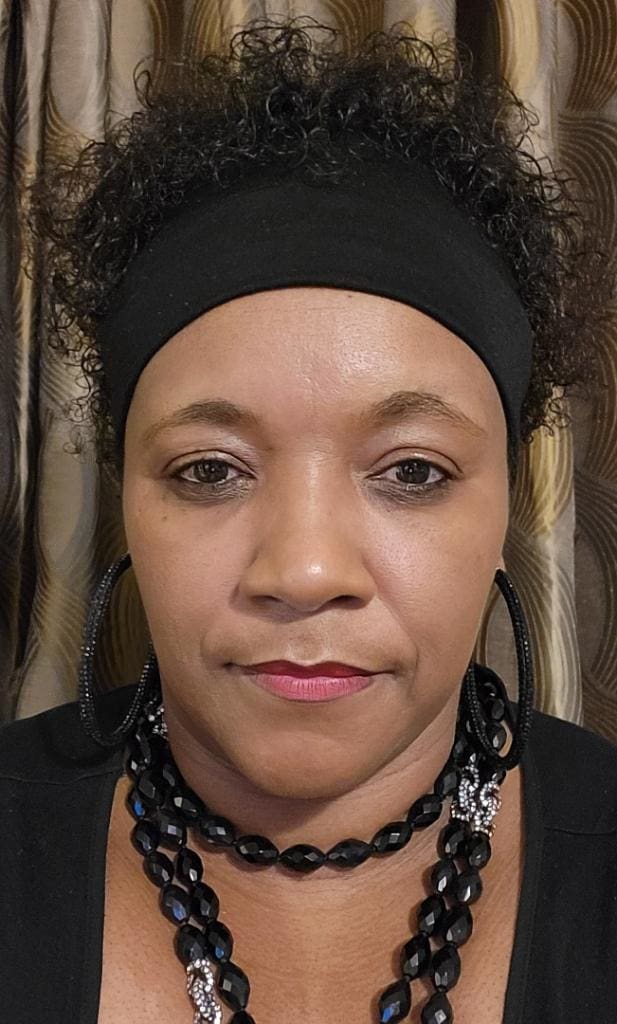 Artist: Jacqueline Geystan (African-American) x
Jacqueline Geystan is a self-taught artist with a background in engineering and construction. She is also a self-taught poet who pens under "J.G. Blackstone Writes". Her grandfather , Army Sgt. Judge W. Britton, was stationed at the now historic Camp Claiborne in Louisiana. Her three oldest uncles also served in the Army, Air Force, & Navy. She currently has about a half dozen 1st & 2nd cousins serving their country and are stationed all over the world.
She has a boundless, lawless creative expression that defies categorization. She has the courage to paint unencumbered. Her creations have an emotional presence, creative energy and a fullness and richness that's full of vitality. Her creations evoke powerful responses and seek to motivate significant conversations about race relations in an effort to elevate the consciousness of people. Jacqueline Geystan is an up and coming disrupter, a force of raw energy with a dynamic presence. Displaced from her home in New Orleans, the artist currently resides in Charlotte, North Carolina after losing almost everything from a fire started in her home from Hurricane Zeta in 2020 then suffering significant damage again from Hurricane Ida in 2021.
Cookies help us deliver our services. By using our services, you agree to our use of cookies.
Learn more