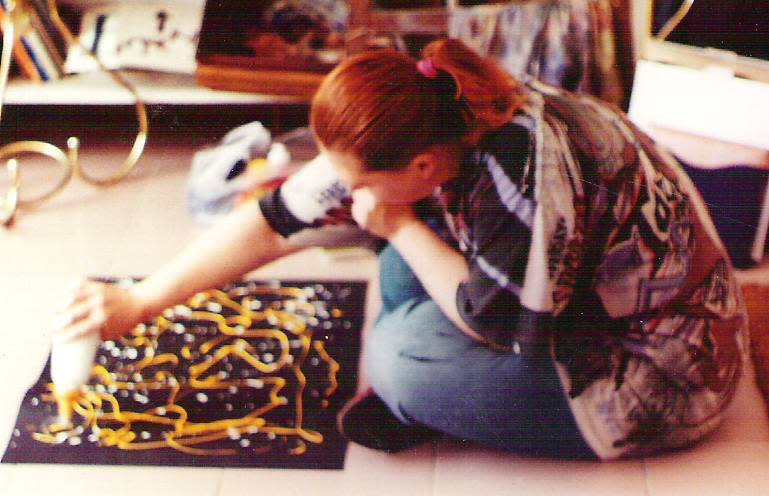 Blanca Ruth is a Mexican neo-expressionist and abstract contemporary visual artist who experiments mostly in Mixed Media, Process and Recycled Art.
She studied Fine Arts and Graphic Design. She has attended courses and workshops in Mexico, Europe and USA.
She has appeared in 15 solo and 125 group art shows worldwide and have got 12 awards, acknowledgements and Honour Mentions in Italy, France, England, Germany, Spain, Argentina and Uruguay.
"My works of art are intellectual, spiritual and emotional reflections of my life as a Mexican woman. The act and process of creating, experimenting and get physically involved in my art is what motivates me.
Textures, impastos, transparencies or drippings are expressing events in my life and mind, as I compare my own life to Mexican traditions.
Geometric, Figurative, Abstract or Expressionistic creations and constant changes emerge while I play with colors, textures, found objects and forms, as life plays with me.
I like to use plastic, fibers, cloth, waste, paper, scraps, recycled material, disposable and ecologic media to create and this way I help the environment.
Among the different kinds of artwork that I create, I do: Painting, Collage, Assemblage, Altered Art, Mixed Media, Geometric Art, Art Journals, Ceramics, Sculpture, Mono-prints, Digital Art, Set Designing, and Book Illustration.
Blanca Ruth."