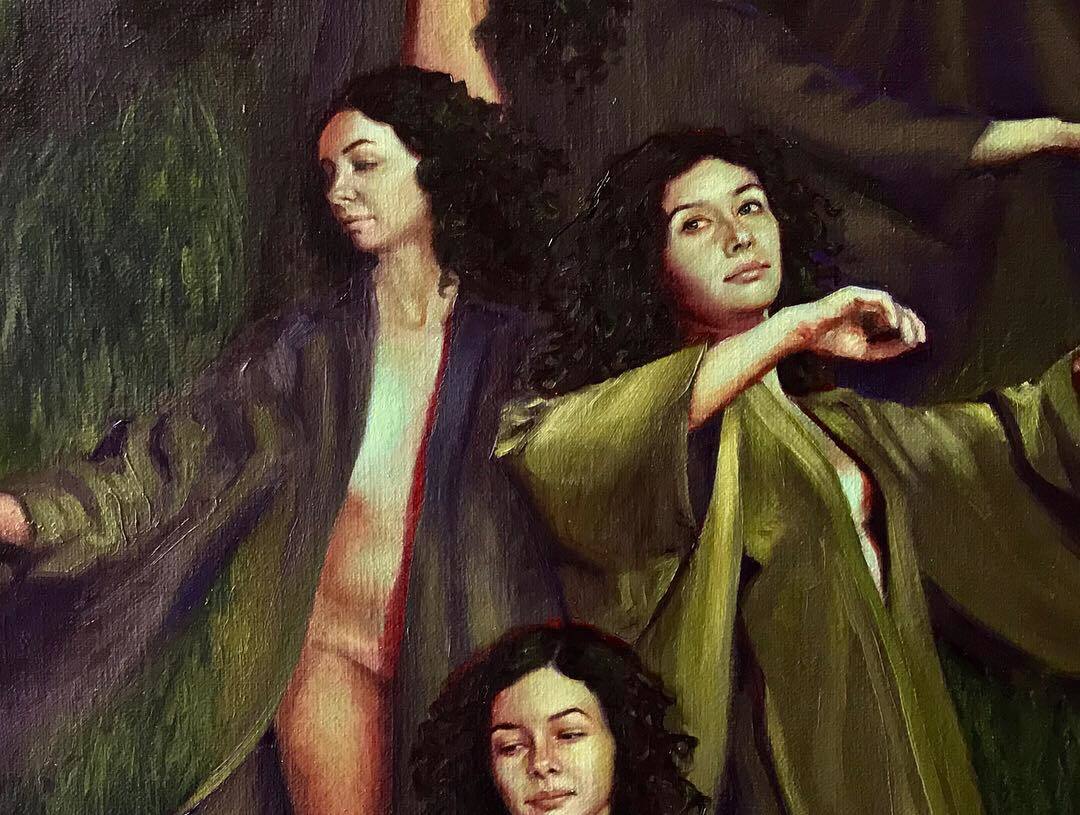 Aixa Oliveras is an artist whose focus is representational painting and figurative art. She has participated in several group exhibitions in venues such as OBRA Galería Alegría and Abend Gallery in Denver, Colorado. One of her paintings is also included in the Reyes-Veray Collection in San Juan, Puerto Rico. Born in Puerto Rico, Aixa graduated Magna Cum Laude from the School of Plastic Arts and Design in 2007. She has recently relocated to the United States, where she is pursuing her Master's degree in Fine Arts at Laguna College of Art and Design in Laguna Beach, California. 
I paint in order to process the events of my life. My work is a symbolic mirror of my internal emotional state; a reflection of the interior workings of my mind. I feel that we experience a process of resurrection many times in our lives. It is a process that for me has no specific time or place. It is an idea influenced by my fascination with Symbolism and Surrealism—art movements that explore the realm of the mind, paired with emotion and an exploration of our humanity. 
I choose colors that to me evoke symbolic resurrection: red to represent lifeblood and greens and purples to represent mystery and the numinous. I convert my experience as a woman into my own personal symbolism. My goal is to transform my personal experiences into a symbolic narrative that others can relate to, transmuting the personal into universal themes that speak to our shared humanity.